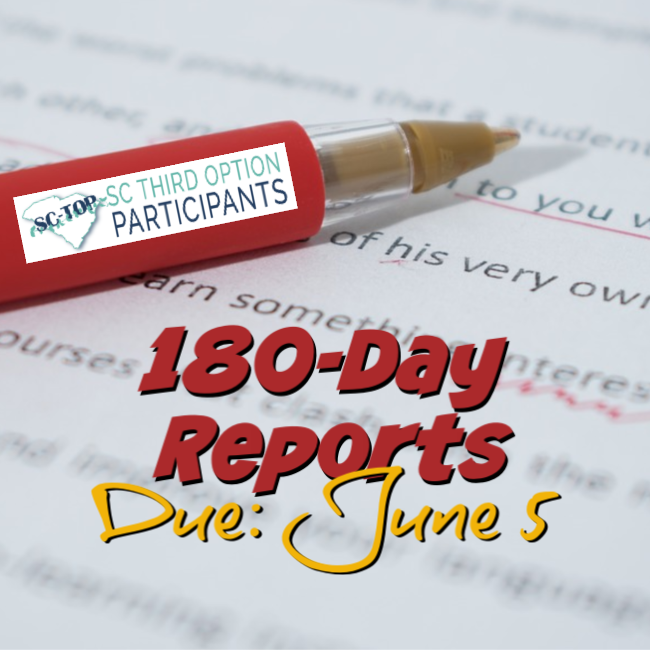 SC TOP Members,
Please submit this form when you've completed 180 days. Recommended due by June 5th. Early registration discount for the 2021-2022 school year by June 5th is also available.
If you're transferring to another school, SC TOP can also assist with report card preparation (already included in your membership fees). ALL HIGH SCHOOL students 9-12th grade are also required to report credits and courses.
If you're still working to document the 180-days of learning past June 30th, please contact [email protected] so that we know what's happening and we can assist.
Thanks for choosing SC TOP!
~Kim (AKA Mama Hen)