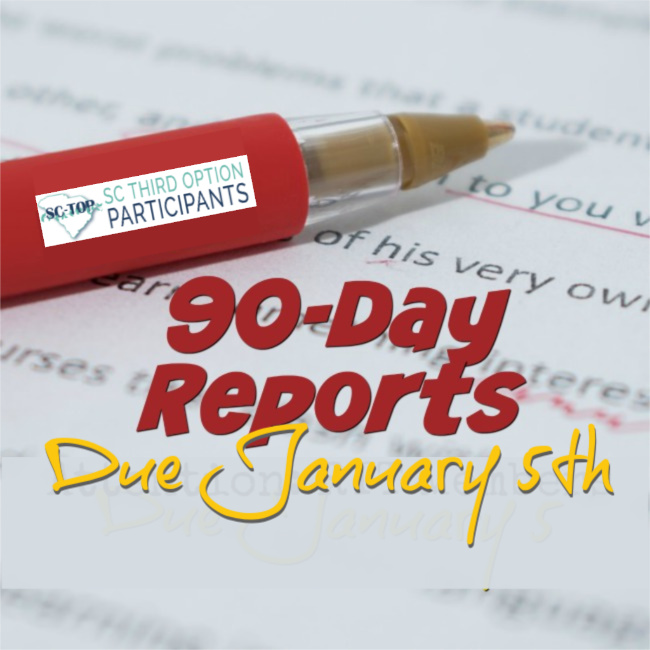 Mid-Year Check In
SC TOP members please check in mid-year to verify you are still homeschooling in SC and are maintaining the records required by law. Let us know if you're on-track for 90-days attendance or NOT on track. Due by January 5.
We understand that you might not be exactly at 90 days attendance. Many public schools are not actually at the 90-day mark either. But, you can fill out the form anyway to let us know that you're on track to get to your 90-days.
The homeschool law requires the parent to maintain certain records. One of the requirements is a "semi-annual progress assessment". The format and content of that is up to you.  It's a chance for you to look back over your daily learning activities in order to take note of progress that you might not have realized in the day-t0-day.
Please do not send in your report to SC TOP. We only want to know that you are doing these requirements, by filling out the form below.
You can read more about the semi-annual progress report Click HERE
If you are stuck or struggling, you can indicate that on your form. But, please also contact Kim if you need help or encouragement for what's not working at this point in the year: [email protected]  We will follow up on the comments you include on the form, but it's quicker response if you email those comments instead. We are here to encourage you and help get you back on track!